House & Office Shifting Services in Dhaka
If you can choice the right company for your house/office shifting services.
We make it very simple for you !!
Our Services
Get Started
Rajdhani Movers started its journey back in 2010, since then we as a team have performed multiple house shifting and office shifting tasks with a 100% success rate. We proudly dedicate our team to reducing your shifting hassle. We have arranged an array of services that will solve all the house and office goods packing or shifting -related difficulties for you.
What keeps us different from our contemporaries? we understand your trouble during shifting. We know the emotional turmoil that you face while shifting your house and office goods neighborhood thus we do not handle the deal merely professionally rather we try to connect with your emotions.
Services Location

We have shifting service in 8 divisions and 64 districts of Bangladesh


House Shifting Services in Dhaka



House Shifting Services in Chittagong



House Shifting Services in Sylhet



House Shifting Services in Khulna



House Shifting Services in Rangpur



House Shifting Services in Mymensingh



House Shifting Services in Comilla



House Shifting Services in Rajshahi
রাজধানী মুভার্সে বাসা ও অফিস বদলে নিশ্চিন্তে নির্ভর করুন আমাদের উপর।
House Shifting
We provide responsible basa bodol to house shifting services in and around any city of Bangladesh including Dhaka. We are one of the best choices you have for house shifting services.
Office Shifting
Our office shifting expert staff provides best packing and relocation services and best customer satisfaction service is our main aim and office shifting services at most competitive
Packers And Movers
Rajdhani Movers is a trusted name in among customers for packing and shifting. Our expert Packers and movers service staff is ready to meet your personal shifting needs. Any sort
Loading And Unloading
Rajdhani Movers offers highly reliable and affordable home office furniture and any cargo loading and unloading services' only company in Dhaka and Bangladesh that provides security
Packaging Services
We can create a packaging service combined with technology that ensures the safety of your home and office valuables and is 100% cost effective. Rajdhani Movers is the
Transportion
Are you looking for the best transport agent in your location? We offer truck-pickup rental at affordable rates anywhere in Bangladesh as per business directory and market.
Rajdhani Movers mean's the best house and office shifting services company in Dhaka and any city in Bangladesh. Our company's skilled workers know that the safety of its customers' valuables comes first while working. long with commitment to quality of work and equal importance. Providing good quality service and good management proves the real merit of the company. The company's employees always think that ethics is the core of life, people are the foundation of business, honesty is the foundation of work and work quality is the foundation of development.
Budget-Friendly
We provide the most budget-efficient services to our clients. As customer satisfaction is all we crave, we have cut all the hidden charges and offered the least.
Skilled Manpower
Our workers go through a training process before being appointed by the company. Thus there remains no chance of hampering any goods of yours.
24/ 7 Customer Service
Our customer service team is available all the time. A minor inconvenience and you can directly contact us. We try our level best to assist you in any service-related issue.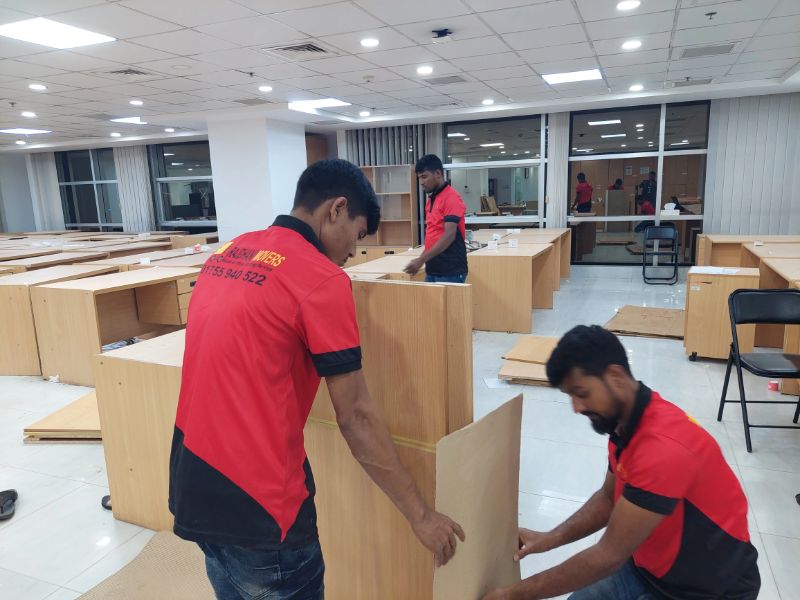 Dhaka, the vibrant capital of Bangladesh, pulsates with life and energy, but its dynamic spirit comes with its own set of challenges—most notably,...
Office Address
41 Station Road, Tejgaon, Dhaka-1215
Rajdhani Movers
41 Station Road, Tejgaon, Dhaka-1215